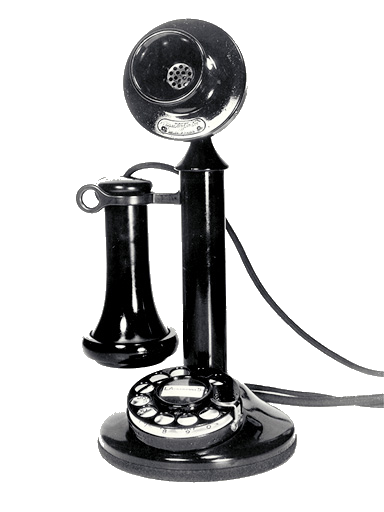 Whether you have phone service through your local telephone company, cable provider, internet-based or mobile carrier, you can use antique telephones to make and receive calls!  This site explains everything you need to start collecting antique phones that have been modified to work with your existing phone service. 
For more detailed information on this topic, explore the tabs above.  But here's what you do in a nutshell:
Decide which phone service you want to use with your antique phone(s).
Buy any necessary equipment to make your phones work with your phone service.
Purchase an antique telephone that has been updated with a modular plug – a plug than will "click" into a working phone jack in your wall (or to a Bluetooth or internet-based phone service device).
Make and receive calls using your antique phones!